Looking to re-upholster your favorite furniture but you don't know where to start?
It can be hard to find high-quality pieces of furniture these days unless you are ready to spend a fortune. Often older pieces will outlast the newer ones. If you are updating your space, you may consider freshening up the fabrics on some of your pieces to complete the look. By reupholstering these outdated or damaged pieces, you can update the room without splurging on new furniture.
Reupholstering is a great option to recycle furniture instead of throwing it away. This may also be a good chance to revamp an inexpensive chair you bought at a garage sale and give it new life.
If you have a favorite sofa or a chair passed down to you, you don't need to get rid of it just because of some damage or an outdated style. Reupholster your item to give it a customized, brand new appearance. Sometimes, you just can't find a fabric, colour or pattern you like in-store. Reupholstering allows you to pick the style you want. You might find the perfect chair, but the seat fabric might not work with the room décor.
We offer an extensive collection of heavyweight fabrics that are specifically designed to be long-lasting and durable. Our fabrics are of exceptional quality that is aesthetically pleasing, using high-density foam that will last you years to come. Possibilities are endless to mention. We are here to help your dreams to come true.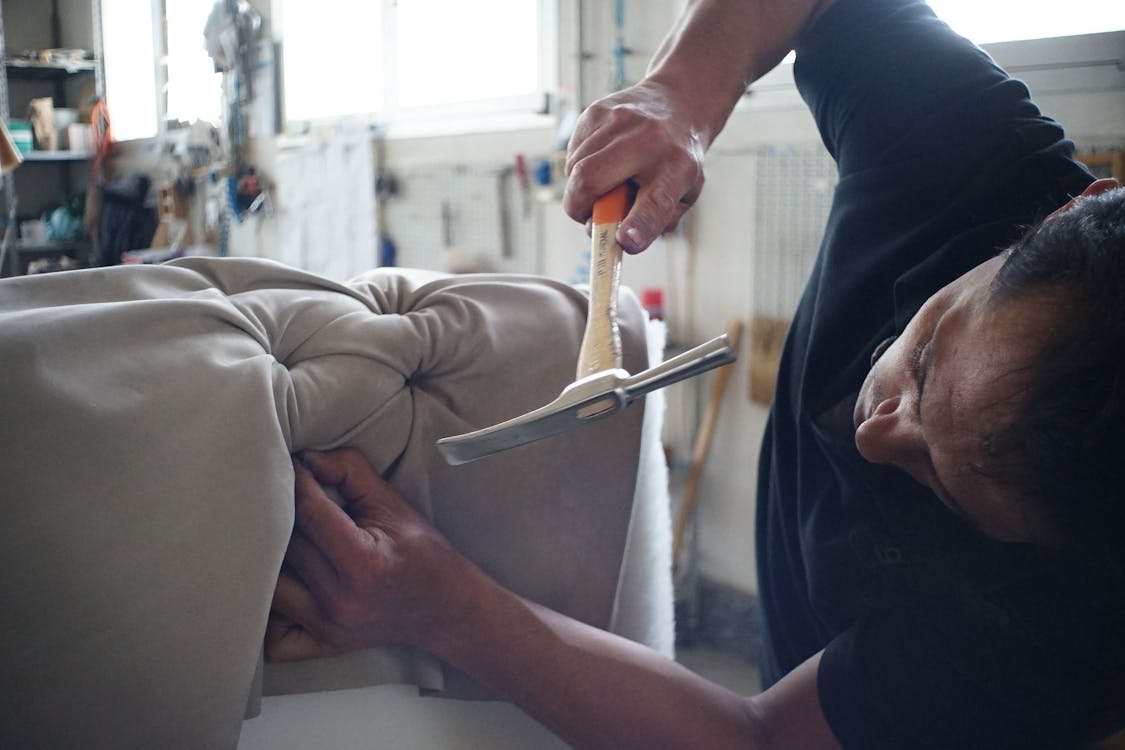 ---
Set up an appointment!
Please leave a voicemail for Katalin @ 1-437-236-3699
Your message will be returned with 24 hours.